The River Colne predominantly holds Brown Trout and Grayling but there are also occasional coarse fish to be found. Similarly the River Holme also holds Brown trout and some Grayling. The Brown Trout in both rivers will, by now, be all wild  fish as the Environment Agency no longer permits the stocking of non native strains in rivers.
The nearer you get to the confluence with the River Calder the more coarse fish are likely to be found.
---
All fishing above Britannia Bridge Slaithwaite is FLY ONLY The Club does not hold any fishing rights near Mallinson's mill or Taylor and Livesey's Mills.
---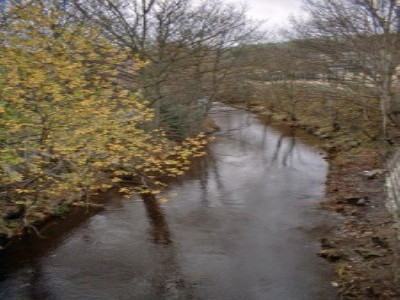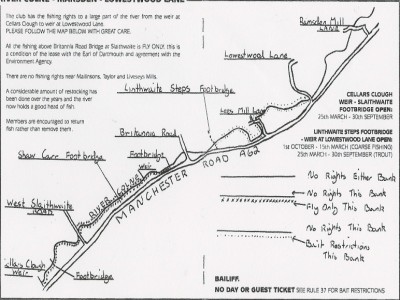 No Keepnets No Groundbait No Livebaiting No Legering.
Note: After 30th September. If anglers are regularly catching trout they must move to another swim.