The official name of this dam is Holme Mill Dam but it is more commonly known locally as Square Dam.
This dam is situated in West Slaithwaite, off Manchester Road behind the Olive Branch Public House.

This water contains Crucian Carp, Carp, Bream, Roach, Perch and Tench.
Day Tickets are available for this water.
This water was stocked with 250 carp between 1lb and 3lb in weight on 18th March 2016.
A further stocking of 15 tench between 2.5 lb and 3.0 lb took place in May 2017.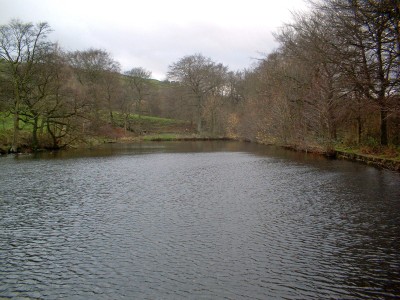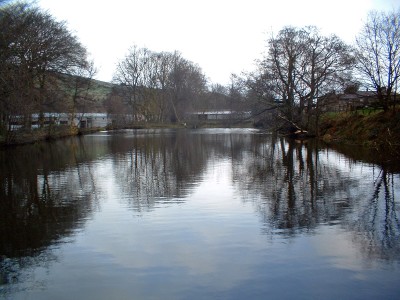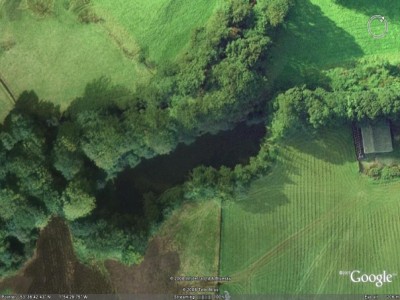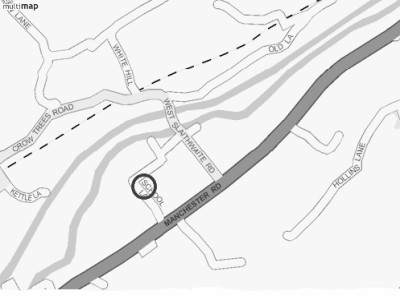 Directions From Huddersfield take the A62 towards Marsden. Approximately 1 mile after passing through Slaithwaite there is a garage on the left opposite West Slaithwaite Road – turn right down West Slaithwaite Road. Turn left at the bottom, just before the bridge, into Holme Mill. Follow the narrow road to the left past the cottages The dam is through the copse on the right.You may park in the industrial unit car park.
 There is also a footpath access from the Olive Branch Public House car park.
Please do not park in front of the cottages.
POSTCODE (approx) HD7 6LQ
What 3 Words Dam ///politics.awoken.handicaps
Parking for Dam ///caravan.duties.voltage